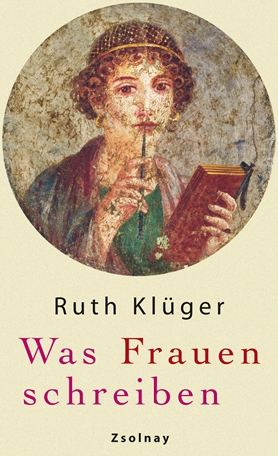 What Women Write About
"Women read differently" – so Ruth Klüger declared in her famous book of that title. Now she pursues the question of whether women also write differently. For Klüger, the answer is no, but they do "view life through a different lens", as she says in the introduction to these collected texts, gathered from the women's writing that this respected scholar and proud feminist has been studying for the last 15 years.

It is a very personal selection and Klüger only writes about those authors she can recommend to her readers with a clear conscience – and only those books that have been written by women (with one minor exception – but then, as we all know, it is the exceptions that prove the rule!).

The result is the creation of a small and unique canon of German-speaking and international literature, embracing long-forgotten and rediscovered books by writers both living and dead, debut novels as well as books by Nobel Prize winners with an extensive list of publications to their name. It reaches from Herta Müller and Nadine Gordimer to Erika Mann and J. K. Rowling, from Slavenka Drakulic to Margaret Atwood and Doris Dörrie.