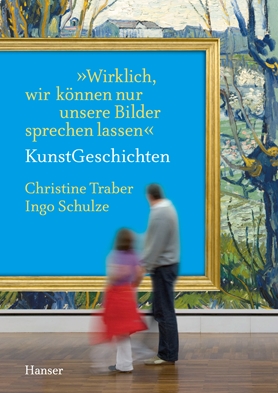 "We Can Make a Picture Talk" – Art stories
The authors have already interpreted several paintings together for various art museums. This book is a stimulating invitation to see art from a completely new perspective.

When artists want to get a message across they use images rather than words. If paintings could talk, they would tell stories. To tease out these tales we need to examine the pictures closely, immerse ourselves in them, really get a feel for them and let them speak to us in their own unique way. That's exactly what art historian Christine Traber and writer Ingo Schulze have done – putting their impressions of classical modernist paintings into words for us. They bring the stories in the paintings to life: an artist drafts a letter to his model, while a sitter writes to a painter; a couple is deep in conversation; a potential buyer contacts the artist … Coaxing stories, dialogues and inner monologues from the paintings, Traber and Schulze inspire readers to come up with ideas of their own.