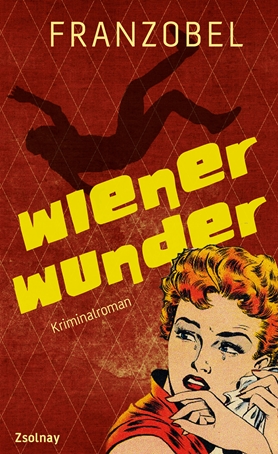 Viennese Miracles
He was Austria's fastest runner – then he is caught doping. Shortly afterwards he plunged to his death from the window of a fourth floor apartment. But did he jump or was he pushed? A case for Commissioner Groschen of the Viennese homicide squad.

»Dear Homicide Division,
in the next few days, a very well known athlete will apparently commit suicide. It'll be a skilful staging, covering up a heinous crime. Don't let it fool you…
a fan«

45-year-old Falt Groschen, commissioner at the Viennese homicide squad, no longer loses sleep over emails like this. Notes from the lunatic fringe are all in a day's work to him. It's only when he discovers that the 400-meter record holder Edgar Wenninger has fallen to his death from an apartment window that he decides to embark on investigations. He runs into the shady doping investigator Hanns Hallux right there at the scene of the crime and soon flushes out corrupt sports equipment sales representatives and the slippery journalist Walter Maria Schmierer. It transpires that Wenninger's attractive widow Marion is working under her late husband's coach – not just for the triathlon!—and his manager has gone into hiding in the labyrinthine Viennese Naschmarkt stalls. When he too is found dead, the case takes a startling – indeed miraculous – turn.