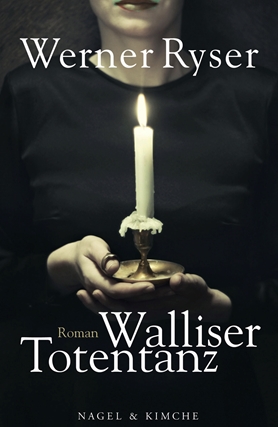 Valaisian Death Dance
At the turn of the sixteenth century the battle for European supremacy raged in the Valaisian Alps. Against a backdrop of war, the Pestilence and witch-hunts, a plucky and resolute woman does her utmost to support her family through tumultuous times. Werner Ryser describes ordinary people and world politics in a spellbinding novel brimming with life and primeval energy.

Being a herbalist is a risky business: anyone versed in the powers of the natural world is bound to be in league with the devil. People might find Magdalena Capelani's wisdom and lore indispensible, but they'll never fully trust her. And Magdalena is indeed clairvoyant. She foresees the fate of her brother Franziskus who dies fighting the Milanese – slaughtered by a neighbour from his own ranks in one of the many battles fought in the course
of the ongoing feud between Cardinal Matthäus Schiner and the mighty people's tribune George Supersax. While Schiner is in league with the Pope and the German Kaiser, Supersax throws in his lot with the French king. The Valaisians hold the balance of power with both armies banking on them in their battle for hegemony. But both sides employ equally brutal and merciless methods of persuasion, as Magdalena and her family experience at first hand.

A breathtaking drama about intrigue and power, an enlightening portrait of Renaissance morality and a stunning saga of love and survival.