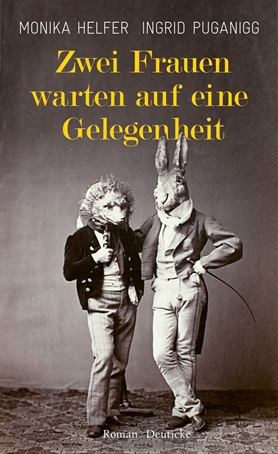 Two Women Waiting for their Chance
One novel, two authors: a story of friendship and growing old; a tale of tears and laughter. A travesty of comic melancholy – a masked ball.

Two women writers get together after a long hiatus. They live in different cities, in different countries. They know nothing of each other's lives and have only their shared memories in common. They were close friends once, each equally proud of her unique literary talent.

They begin exchanging emails, divulging experiences of loves lost, found and regained. At some point the boundaries between truth and fiction start to blur. Then they find themselves gingerly groping their way back to reality, to their everyday lives. They argue, they reinvent themselves – as a seductress, as a character in a Chekhov novella, as a female dandy. Each assumes the other is lying; they lay into each other, spitefully tearing each other's hopes and dreams to shreds — but in the end they help each other to live their dreams anew.