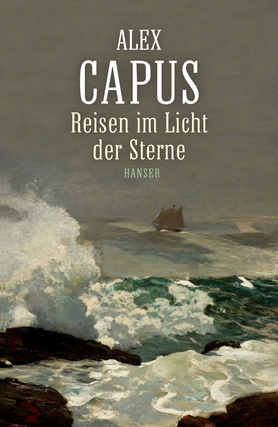 Travelling by the Light of the Stars
Alex Capus' bestselling novel Léon und Louise told the story of two lovers surviving the hardships of everyday life together. Travelling by the Light of the Stars is an intrepid reversal: the odyssey of two people who are in danger of losing each other in the South Sea paradise of Samoa.

Young doctor Robert Louis Stevenson never achieved much in life apart from the success of his classic adventure novel Treasure Island. Flying in the face of all convention he fell in love with a married woman and ran away with her to the South Pacific. But how did Stevenson manage to get hold of enough money to build a stately home in the middle of the jungle? Why did he choose to brave the tropical climate until his dying day? One thing is for sure: the author acquired a degree of wealth in the South Pacific that far exceeded any income he could have made from writing. Alex Capus paints a vivid picture of the nineteenth century world of treasure hunters, rogues, criminals and colonists. He traces the path of two lovers who may well have discovered treasures of their own in their tropical paradise, but who above all enjoyed years of passion.
---
Foreign Sales
France (Actes Sud), Slovenia (Cankarjeva)