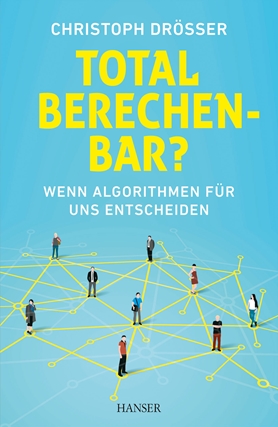 Totally Predictable?
Intelligent devices scare us; yet, how do they function?

How algorithms impact our daily lives and how we can regain our power over them.

From Amazon and Netflix to the Facebook newsfeed and online dating, algorithms determine what we buy, what we watch for entertainment, and with whom we go out. Bestselling author Christoph Drösser has no equal in explaining mathematically complex interrelations and what makes them work. He identifies the 9 most important algorithms and debunks them of their menace. Drösser carefully weighs pros and cons of algorithms. He illuminates their positive role in predicting disasters and epidemics and their negative role in trading on the stock market or the not yet fully developed prediction of crimes. This book has the passion to enlighten and it returns to us a piece of internet autonomy.
Foreign Sales
South Korea (Bookhouse)