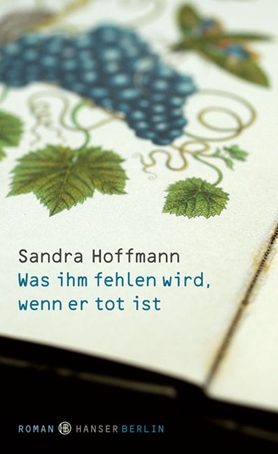 Things He'll Miss When He's Dead
Is death harder to confront if you've been forced to assert your survival in the face of immense resistance? Sandra Hoffmann's new novel tells the story of Janek Bilinski, a Polish POW working on a German farm. At once harsh and compassionate, his tale is imbued with an unshakeable belief in empowerment through love.
At sixteen, Janek is rounded up by German soldiers and deported to a farm in Germany, where he is forced into manual labour. He is strong and he is lucky, and when Uncle Stani, the sole survivor in his family, takes him home at the end of the war, Janek has the chance to start a new life. Now, as an old man staring death in the face within the confines of a hospice, Janek Bilinski remembers how hard it was to adjust to his new existence. In order to banish his fear and pain, he starts to tell the story of his life to the young nurse who is taking care of him. He tells her of the nightmares that still haunt him, of his love for Paula, about Agota, who died before him – and finally of Hannah, who has his eyes yet knows nothing about him.