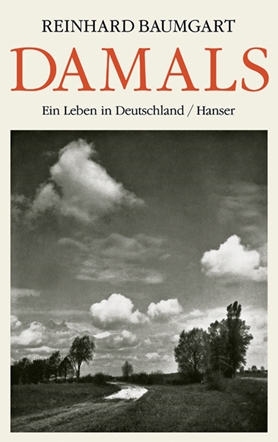 Then & Now
Reinhart Baumgart, "one of the pillars of literary life in this country" (Die Welt), recounts the story of his life: moving, ironic and always full of vivid images of meetings with remarkable men and women.

"We will miss him deeply", wrote Iris Radisch in Die Zeit after Baumgart's sudden death. And the book that is perhaps Baumgart's most important work must be published posthumously. In the summer of 2003 he had finished his memoirs that allow us to listen, once more, to his unmistakable voice, the voice of an immensely gifted narrator. Baumgart has much to tell: of his family and the lost landscapes of his youth in Schlesien, the destruction of that world by Nazi politics and the war; of flight and expulsion and starting anew in Southern Germany. And then: the post-war literary scene, the encounter with Thomas Mann and the foundation of Gruppe 47, friendships with Ingeborg Bachmann and Uwe Johnson, working and feuding with publishers and colleagues – a kaleidoscope of fifty years of literary life, presented by a writer who was always able to maintain an independent view.

"A quiet place…a turbulent place, no idyll anyway, and no peaceful times either."
Foreign Sales
Spanien (RD Ediciones)