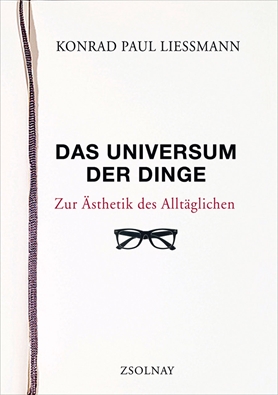 The Universe of Things
There was a time when we knew where everything came from: the clothes we wore, the meat we ate, the tools we used. The tailors and butchers, blacksmiths and tanners plied their trade on every corner: their sounds, and sometimes smells, were unmistakable. With the advent of mechanisation and industrialisation, trades like these gradually disappeared, to be replaced by smoking chimneys and the whirr of conveyor belts – and more and more goods than ever were produced in the factory buildings that could be seen for miles around. Now, all that has gone too. The upshot of automation and globalisation is that we neither know how our everyday commodities are made nor how they reach us.

And we don't know their future either. Yet we want for nothing, says Konrad Paul Liessman, who has made a name for himself beyond the borders of the German-speaking world with his book Theorie der Unbildung. In his new book, the philosopher writes: "Every morning, the universe of things manifests itself before our eyes, as though conjured up from nothing." Fascinated and bedazzled at once, we are faced with shiny automobiles, the most sophisticated sports equipment, and the latest crazes in pads and pods. Every one of them contains a promise and an inscrutable aestheticism that we cannot escape. After all, these are the things that shape the world as we know it.
---
Foreign Sales
Bulgaria (LIK), CZ (Academia), SLO (Hermagoras)