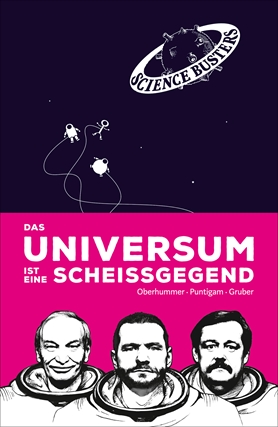 The Universe is a Crappy Place
The Science Busters use their latest book to issue some serious advice. They declare that space is no playground, planets are hard to find, where to sign on against extraterrestrial bacteria, what a shooting star might think when encountering a human, how the universe will end and who will be left cleaning up the mess when everything is over.

"Science Busters" has been a stage show and also a radio feature show on FM4 since 2007. In 2010 ORFeins put it on as a hugely popular TV show and, of course, there are the accompanying books. The first volume "If You Don't Know Anything You Must Believe Everything" was awarded "Most Favored Book of 2011." The 2012 book "Reading the Mind Through Petting Snails" was declared the Knowledge Book of 2013. Both titles became bestsellers.
---
Foreign Sales
World Spanish (Paidós)