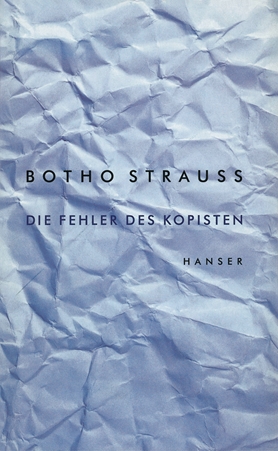 The Transcriber's Mistakes
A man has built a house on a hill in the Ueckermark, north-east of Berlin, an elevated vantage point from which he can scan his surroundings through the changing seasons. With his young son, he explores the field of his vision, the rural landscape of one of the country's poorest areas of the country. Through the eyes of a child, he rediscovers the world of nature.

This is a book of introspection and contemplation but also a continuation of the reflective work of Botho Strauss who calls himself a Schriftfortsetzer (a German portmanteau word that combines the concepts of writing, typesetting and moving forward), a trail-blazer in an ever more confusing and distressing world. His acute perceptions illuminate the present state of art and culture, politics and society. It is the work of a poetic transgressor of boundaries who emphasizes the individual and social powers of the imagination to counterbalance the rationality of destruction.
Foreign Sales
France (Gallimard), Sweden (Norstedts)