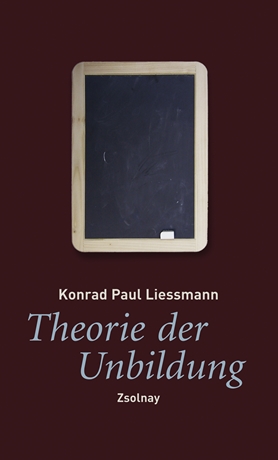 The Theory of Miseducation
How much does information weigh? And what does our informed society know? Who will become a millionaire? He who knows the most? The terms "information" and "education" move people and markets: they are, allegedly, Europe's most important resources, and those investing in them invest in the future. Debates on the deficits of schools and universities (buzzword: Pisa!) and profiles of top researchers and potential Nobel prize winners now claim the front pages of newspapers and magazines. It almost seems as if Enlightenment's dream of the educated human being in an informed society has finally become reality.

A second glance, however, is sobering. In his highly topical and brilliantly written new book, Viennese philosopher Konrad Paul Liessmann exposes much of what is currently being propagated under the "informed society" rubric as a merely rhetorical gesture, increasingly concerned with political and economic interests. The louder the value of knowledge is trumpeted, the faster it loses its values. This "capitalization of the mind", Liessmann claims in his challenging essay, finally results in a serious lack of education.
---
Foreign Sales
CZ (Academia), Croatia (Jesenski i Turk), Slovenia (Modrijan), Macedonian (Templum)