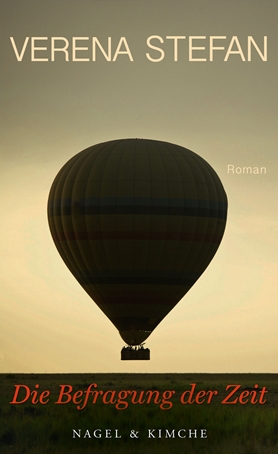 The Test of Time
In 1949, 74-year-old village doctor Julius Brunner is accused of commercial abortion and finds his sanity doubted. Confronted with an association test, he seems to take longer and longer to answer the questions as he becomes increasingly lost in reveries. Verena Stefan tells the story of her grandfather in a moving, humorous and absorbing novel.

Throughout his working life Julius Brunner saw helping others as his mission. One of his patients, young Beatrice Tanner, was working as a waitress at a tavern in the neighbouring village when she fell pregnant to a man who had long since been engaged to another woman. But when news of her abortion comes to the attention of the authorities she reveals the name of the doctor who helped her. The old man is arrested by the local police and his family is in turmoil; four-year-old Rosa, who is particularly attached to her grandfather, is left desperately trying to make sense of what is happening to him and her family. For months Brunner remains locked away in the Waldau Asylum for evaluation, keeping himself sane by making up imaginary trips in a hot air balloon and adventure stories for Rosa.

Drawing on extensive background material from psychiatric and judicial archives from which she presents many verbatim quotes, Verena Stefan's documentary novel recounts the story of a remarkable life and a very special bond in her inimitable style.