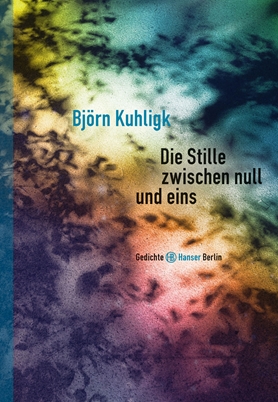 The Silence Between the Last Hour and the First
'"If you see leaves that walk," said the butcher's son, "You're looking at ants moving quickly". In this new collection, Björn Kuhligk, who in his youth was dubbed the "Concrete Rimbaud", leaves the city behind and turns his attention to nature. It goes without saying that a poet known for his deliberate flouting of style and sparkling leaps of logic is unlikely to be turning out vapid bucolic imagery.

"I can't leap oceans anymore " he writes, yet here for the first time he grants himself a far more laid-back yet deeply stirring tone, for example on happiness: "I stood in the sand / I watched the horizon stretched like a wire / and tried to phone a couple of seagulls / I felt complete." Exploring our position on this planet with his customary unerring feel for its cracks and imbalances, Björn Kuhligk's language remains as admirably vivid and graphically three-dimensional as the densely atmospheric world he describes with such concision.