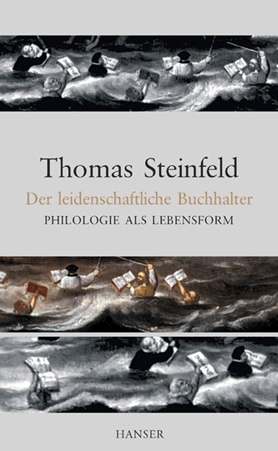 The Passionate Bookkeeper
Philology has disappeared from the universities. But haven't we all become philologists instead? Thomas Steinfeld explores a typically German passion.

Whatever became of philology? Once it was the pride of German universities. Generations of readers could depend upon the contents of great classical works thanks to the philologists? systematic criticism of sources and meticulous preparation of editions. The 20th century, however, saw the profession in crisis. The large majority of editorial projects had been completed. The study of literature turned into a social science that began to focus on subjects outside of the text but was increasingly ignored by the public. Philology, on the other hand, embarked on a new, surprising career. The art of collecting, organising and conserving is cultivated today by amateurs obsessed with everday sensations. Sports, music, film – there is no field in popular culture that has not been philologically exploited by its fans. In his colourful essay, Thomas Steinfeld not only recalls the former splendour of the humanities but also recounts the remarkable history of a discipline that descended the academic Olympus to become common property.