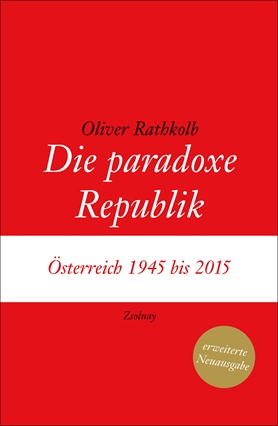 The Paradoxical Republic– Austria 1945 - 2015 (revised and updated new edition)
From »Germany's Eastern Bulwark« via the »Bridge between the Blocs« to the »Island of the Blessed« and a member of the EU—Austria's image may have undergone substantial changes over the past hundred years, yet the country remains rife with paradoxes: megalomania goes hand in hand with an acute inferiority complex; commitment and success are offset by a peculiar isolation and insularity. And the paradoxes don't end
there: it is a neutral country whose western orientation is beyond question; a country that considers itself a cultural heavyweight but gives its contemporary artists little scope for development; a purportedly democratic state where crucial decisions are still made outside parliament.

Renowned contemporary historian Oliver Rathkolb analyzes the core themes of Austrian history and politics over the last seventy years and takes a critical glimpse at what the Republic's future might hold.