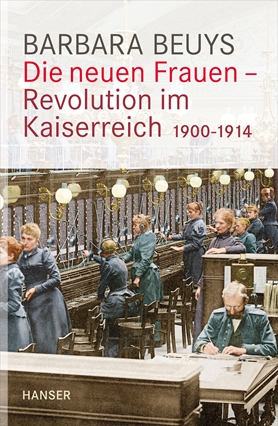 The New Woman: 1900-1914
The roots of today's discussions on sexism, feminism, emancipation and female quotas date back to a period before 1914. Barbara Beuys examines the pivotal role played by women in bringing about the social revolution which is such an integral part of the history of civil and human rights in Germany; far from treating it as a "women's issue", she puts the subject into a much broader context, turning it into vivid historiography.
Barbara Beuys describes how more and more women moved away from their traditional domestic roles and entered the workplace — in offices and post offices, as doctors or art agents — and how they took to the streets as suffragettes. We learn about women's associations holding lectures on sexuality and divorce, bringing such subjects out of the realm of taboo and into the public forum — and how men tried to resist such increasingly successful ventures. Her fascinating account is based on the lives of two dozen women including Hedwig Dohm, Helene Lange, Clara Zetkin, Else Lasker-Schüler, Karen Horney and Asta Nielsen.