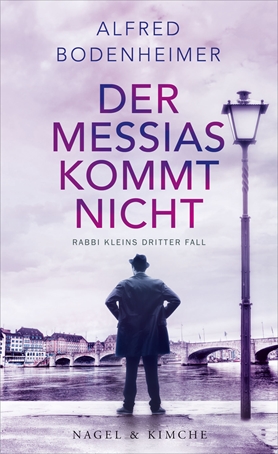 The Messiah Isn't Coming
A harmless sabbatical at Basel University soon turns into an obscure murder case. The death of a prominent member of Basel's Jewish community brings the Rabbi from Zurich face to face with various forms of deep-seated hatred.

If you get yourself into hot water, make sure you're the cook, not the main course. One of his father's favourite aphorisms springs unbidden to Rabbi Klein's mind when he allows himself to be co-opted by a young police commissioner investigating Basel's Jewish com-munity. A member of the board, a successful lawyer, has been shot dead. Zurich - based Rabbi Klein came to Basel to translate a 16th century book about the role of the Messiah in Christianity and Judaism. But now the delicate criminal investigation has priority and Klein's own main objective must take a back seat – quite wrongly, as he soon discovers. Because in the final analysis it`s his ponderings on the messiah that help set him on the right track, even though he may still be in a long way from apprehending the murderer.

Once again the erudite, celver, inherently sceptical yet intermittently reckless rabbi finds himself in hot water.