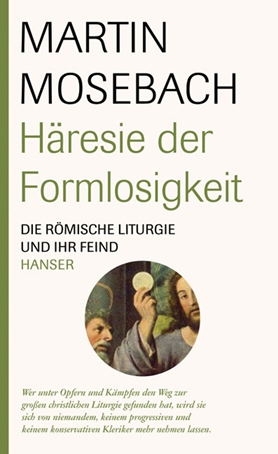 The Heresy of Shapelessness
In the year 1965, the Vatican abolished the traditional Latin liturgy. The attempt to adapt a great tradition to modern times caused a rupture unhealed to this day.

The Second Vatican Council, which ended in 1965, initiated one of the most radical cultural breaks of the 20th century. In an act of autocracy and against the advice of many bishops, Pope Paul VI ordered the end of the old Roman liturgy and the creation of a new one, the transition from "a deep-rooted to a manufactured liturgy" as Cardinal Ratzinger, now Pope Benedict XVI, once expressed it. Expectations that the abolition of Latin as the official liturgical language would open new doors for the church were to prove overly optimistic.

Martin Mosebach asks whether the church, by breaking with its great tradition, did not deprive itself of substance – and whether the last word on the old rite has really been spoken. His provocative book looks at the difficult relationship between tradition and restoration, between rationality and the aesthetic power of symbolic imagery.