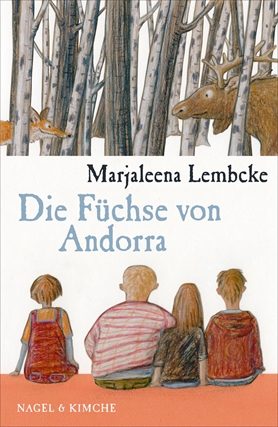 The Foxes of Andorra
Although the four siblings are all 10 years old, they could hardly be more different. And the only way to keep them quiet when they're all together is for their father to tell them one of his fantastical stories.

But now they're all being sent to separate schools, and nothing is the way it was before. "You have to learn to cope without one another," says their mother. But that's easier said than done.

Sophie dreams of being friends with Alice, whose life is completely different from her own – she's an only child and her parents have lots of money. But Alice doesn't seem to take any notice of Sophie. When Sophie's family goes away on holiday to Finland, her friendship with Alice seems ever more out of reach. Her holiday friends are all nice enough, but Sophie can't stop thinking about Alice. What's more, Sophie's mum is sometimes strangely sad, and all attempts by the quadruplets to cheer her up don't do any good. It isn't until they get back home and their mother goes to a clinic that she seems to get better. Alice's father is getting treatment at the same clinic and after some misunderstandings, Alice and Sophie finally become closer.
Foreign Sales
Japan (Tokuma Shoten)