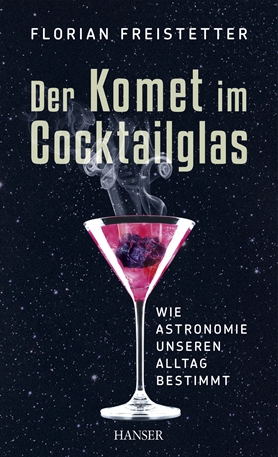 The Comet in the Cocktail Glass
When one thinks of astronomy it us usually about stars, galaxies, black holes, and the like. Yet the events of deep space also impact our daily lives in a fundamental way.

Florian Freistetter, Germany's most popular science blogger, unveils astronomy behind the objects that surround us. From water that came to earth thanks to an impact with an aster-oid to our food which consists of converted solar energy. From the TV screen, where we can admire the remnants of the "Big Bang," to the succession of the seasons, which we owe to a gigantic planet collision.

This book is a delightfully illustrated walk through the everyday universe; showing how cosmic phenomena affect our lives - and how the universe manifests itself in our living rooms.
---
Foreign Sales
Korea (Banni Co.), Spain (Editorial Planeta (Ariel), Turkey (NTV Yayinlari)