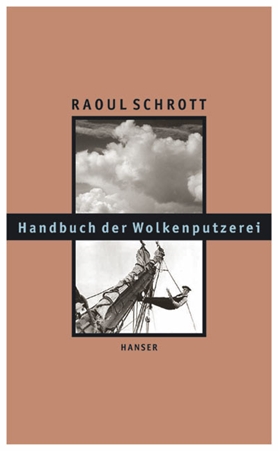 The Cloudsweep´s Handbook
Raoul Schrott on writing and travelling, reading and translating, ancient and modern times, one's own works and those of others - the many tools and components of the poet's trade.

Poet, novelist, translator and essayist, Raoul Schrott is unique amongst contemporary writers. His work brings together verse, history, narration and investigation: through his poetry lectures, as the chronicler and translator of ERFINDUNG DER POESIE, in his adaptations of the works of Euripides and the GILGAMESH epic. Schrott's work has always included historical and lyrical aspects, tributes to famous predecessors and small detours into unknown regions of literature. This volume presents much new material: autobiographical writings as well as new perspectives on translation, literary criticism, classical music, jazz and creativity, the relationship of natural sciences and the humanities, religion and language, money and literature. Schrott concludes his excursions with the journal from a trip to Iran which displays, once again, the very realistic horizons of this poetic globetrotter.