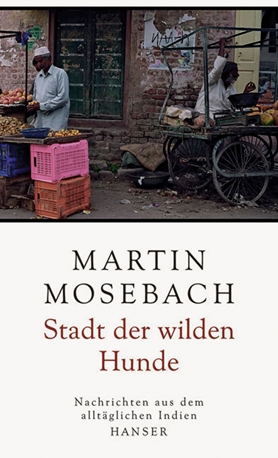 The City of Wild Dogs
Büchner Award winner Martin Mosebach's travels in India: An unusual portrait of the country and its people illustrates how profoundly the experience of foreignness can affect a traveller's life.
A city on the edge of the desert, founded in 1488 and today a provincial capital in the Indian state of Rajastan. What brings a German novelist to such an unspectacular place? It was its very ordinariness that held Martin Mosebach in thrall for months. In Stadt der wilden Hunde he reports on people and things that reveal themselves only to those prepared to take the time to abandon the well-trodden paths.
In captivating and vibrant prose, Mosebach describes sandstorms in the desert and the Rat Temple of Deshnok, the God of Wild Dogs and the holy men of the Shiva Temple, the Indian caste system, ancient kingdoms, and an invitation for dinner with an Indian family, with women and daughters dominating the household.
Few contemporary German writers have dared plunge so deeply into an entirely different culture or conveyed its colours and textures in such breath-taking manner.