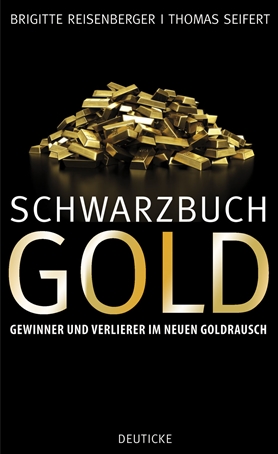 The Black Book on Gold
More and more people are paying with their lives to meet demands for the growing greed for gold. For years the price of gold remained relatively stable, but following the near-collapse of the world financial system the global demand for bullion has soared and the price has more than doubled. Experts are already warning of an ultimate 'gold bubble'. All over the world, goldmines are suffering a huge knock-on effect due to the high price and increasing demand: new areas are being tapped, and the extraction of gold is becoming ever more difficult and costly. Exploitation, environmental destruction, violations of human rights, displacement and violence are the result. Can this scourge on resources ever be reversed? What will happen to the price of gold in years to come? Who are the future buyers and producers?
Based on in-depth interviews with experts and analysts, the authors speculate on likely outcomes. Presenting dramatic reports from Romania, Ghana, South Africa and Cambodia as well as India, China and Dubai, they examine all the controversial questions surrounding the modern dilemma of the ancient myth that is gold.