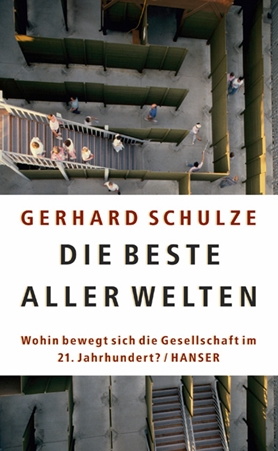 The Best of All Worlds
We all realise that technological progress and economic growth are reaching their limits. Gerhard Schulze shows how our lives are affected by this time of change and develops the blueprint for a society no longer determined by the principle of permanent growth.

For decades our society has followed the rules of the growth game. More speed, more efficiency, more variety – the dictums of technological and economic development also determined personal lifestyles. Now the economic crisis, among other factors, urges us to adopt a new set of rules. We are rapidly approaching a point where the manifestations of general progress lose their fascination because they are overtaxing our senses and abilities. The growth game has not ended but it no longer dominates our lives. The outlines of a different society are already visible: the art of living, personal relationships and cultural matters in general are considered more important than ever. We rearrange our framework of values, begin to think in different categories and to set new priorities. Gerhard Schulze, whose highly-acclaimed study, Die Erlebnisgesellschaft, defined a key concept of the 90s, now expounds upon a change shaped by all of us.