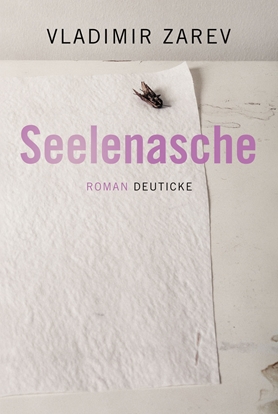 The Ashes of the Soul (Original Bulgarian Title: Zakonat)
Seelenasche is the third and final volume of Vladimir Zarev's great trilogy on the history of Bulgaria. Here, in the aftermath of the fall of the Berlin Wall and the Iron Curtain, a glimmer of hope is beginning to emerge for the triumph of unity, justice and freedom. Sadly, it soon becomes clear that as a result of the extended and brutal power struggles that led to this pivotal point in history the very attitudes that socialism purportedly eradicated – avarice and ruthless egotism – remain the definitive prerequisites for survival.

Now it is the turn of the Weltschev women to show backbone and strength of character. Assen Weltschev's wife Emilia discovers her combative side by taking on the role of 'Mother Courage', while Emilia's sensitive daughter Dessislava grows up trying to live up to the standards set by Jonka, the family's powerful matriarch. Meanwhile Ljuba, the wife of weak opportunist Alexander Weltschev, finally sees her husband for what he is and takes control of her own life from then on. They are all taking their first steps into an uncertain future; a future which nevertheless offers them the potential for a more emancipated and fulfilling existence – something that was not previously viable in Bulgaria.