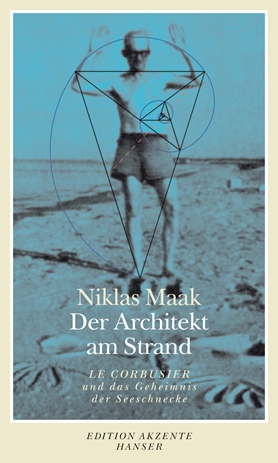 The Architect on the Beach
When Le Corbusier's church "Notre-Dame du Haut" was built in the little village of Ronchamp in 1955, it caused quite a stir: did it constitute a "consummate example of the mania for innovation, arbitrariness and disorder", or did this construction open up a new chapter in the history of architecture? Had the world-famous architect, who today is known to many exclusively as the inventor of the "machine for living in" and as a representative of technocratic and mechanic modernism, embarked on a u-turn?

Niklas Maak follows Le Corbusier, the "homme de la mer", to the beach, where he tirelessly gathered stones, sea shells and other flotsam and jetsam. These "objets à reaction poétique", which appear again and again as central elements of his work, lead Le Corbusier to ask himself questions that still occupy architects in search of new forms to this day.