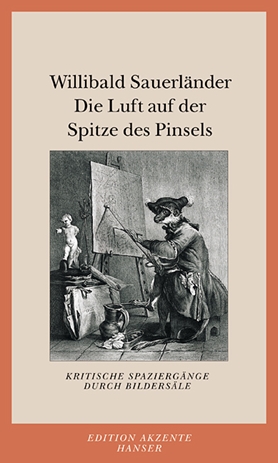 The Air on the Point of the Brush
A round trip through great exhibitions of the last centuries and a leisurely walk through the history of art – one of the most distinguished art historians presents his personal view of masterworks from the Middle Ages to classical modernity.

Willibald Sauerländer is the great flaneur among European art historians. A visitor to almost every major exhibition of the last few decades – Vermeer in London, Picasso in Paris, Rembrandt in Amsterdam – Sauerländer captured what he saw in newspaper articles that were always more than just simple reviews: instructions for seeing, art-historical detours but also disrespectful, subjective judgements. Spending so much time in museums, he is of course also concerned about the museum's future orientation between commercialization and its traditional role as a cultural archive. From medieval enamel art to Picasso's nudes – this is a small, very personal history of art, written by one of the greatest experts of our time.