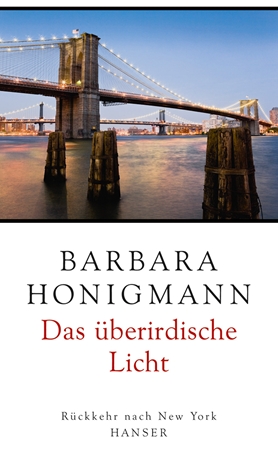 Supernatural Light
New York is one of the most frequently written-about cities in the world. Here it is seen in an entirely fresh, intrinsically personal light, as Barbara Honigmann shows how a hitherto unfamiliar metropolis can transform one's life.

Barbara Honigmann describes how we can leave our everyday existence behind once in a while, and swap it for the scintillating multiplicity of life in another city.

In the winter of 2005, Barbara Honigmann visited New York for the first time. "When someone asks me where I come from, I reply in all sincerity: 'I come from France, but I am a German Jew?." In a subtle, intimate and richly humorous account, Honigmann chronicles a sojourn between campus and bohemian society, telling us about her impressions of the local Jewish connections and communities. Before she knows it, she's on a journey back to the past: she meets up with girl-friends from the old days back in Berlin, and reminisces with them about the writer and film director Thomas Brasch who died far too young; she meets, for the first time, relatives who escaped the holocaust by emigrating to New York.