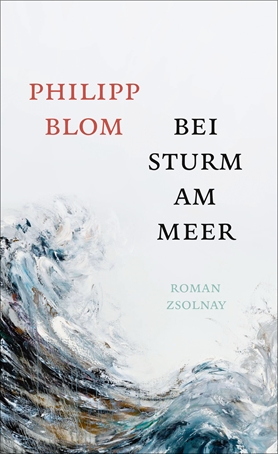 Storm at Sea
After his mother's death, Ben discovers that his family story is a huge illusion. He decides to write down the real-life events for his son.

A hotel room in Amsterdam: Ben waits for the urn containing his mother Marlene's ashes. He is alone. In a letter to his son, he tries to explain the events that have suddenly changed his life. Forty years ago, Ben discovered that his own father, Henk, was kidnapped and murdered in Columbian rebel territory, where he had been reporting on a story for a German weekly magazine. Marlene and Henk were members of the left-wing scene and lived in the limelight in Hamburg. But after Henk's kidnapping, everything in Marlene's life changes. When an unknown woman turns up, Ben realises how embroiled Marlene is in a lifelong lie.

Philipp Blom's novel is a highly sophisticated story of a divided life – the likes of which we have not seen for a long time.
---
Foreign Sales
Netherlands (Bezige Bij)