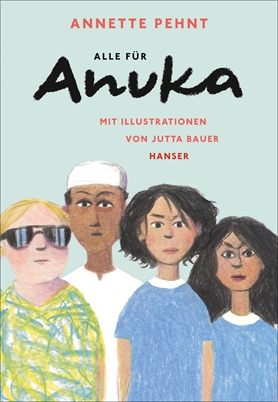 Standing Up for Anuka
Every year Philip spends his holidays in the PalmClub Hotel. It's wonderfully easy-going there – and he gets to see Anuka again! But this time something unexpected happens: the quiet and unassuming Philip becomes part of a children's revolt.

For eleven-year old Anuka, it's the same old routine every day: she gets up early, wakes her two brothers and goes to work in the up-market PalmClub Hotel. She is one of many industrious assistants whose job it is to make life as pleasant and enjoyable as possible for guests like Philip and his parents. There's always a smile on her face, she's invariably attentive, courteous and obliging. But then one day her little brother Stefane falls ill, and Anuka is torn between her work – where she must arrive punctually – and her feverish brother. Her friend Valencia helps her out, but it costs her her job. That's when things reach the breaking point. The children are no longer prepared to put up with this kind of treatment – and together they prove a force to be reckoned with!