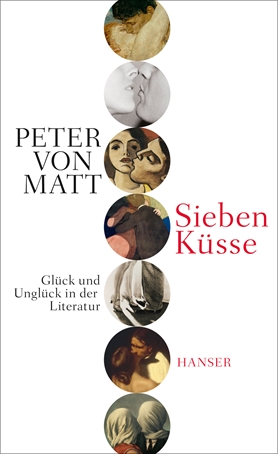 Seven Kisses
"The master of literary forays" (NZZ) now turns his hand to stormy, mistaken and intimate kisses.

What would a novel be without the ultimate kiss? Using seven kisses from world literature, Peter von Matt shows how this special moment in life and the world can turn things on their head.

For his new book, he has chosen seven meaningful kisses from Heinrich von Kleist to Marguerite Duras. Kissing, in fact, is something that happens every day. And if each kiss were a piece of infinite happiness, our lives would be paradise. Although this remains a distant dream, most of us believe that life changes for the better after a kiss. And literature has a great role to play in this because numerous stories and novels show that fate takes a new course after a decisive kiss. So, this moment of intimacy is an ultimate artistic challenge for many great storytellers – and for this reason, we should pay close attention to those scenes.

Peter von Matt proves once again that he is a master of knowledgeable and elegant interpretation. The curious can learn just as much from his writing as experienced readers, whether the subject is literature or osculology – the science of kissing.