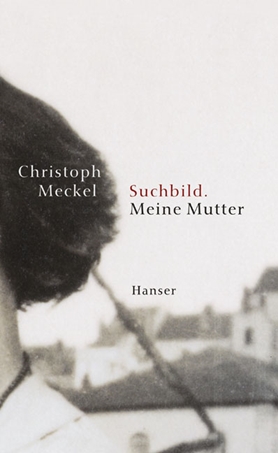 Searching for My Mother
This portrait begins with a sentence that is both oppressive and liberating in its openness: "I did not love my mother." But did she, in turn, love him? Reading Meckel's report on his mother, one must doubt it.

Only after the death of the mother, the son publishes his personal confrontation with the woman who gave birth to him, in Freiburg, between the wars. She was the Protestant in a Roman-Catholic environment, dedicated to the arts and all things intellectual, a woman of intelligent conversation and good books, of demanding social life and self-assured manners – in other words, a lady. A scenario that should not incorporate war, poverty or restrictions. Life did not treat her with particular consideration. And suddenly, her children, too, were a burden, always wanting what she could not provide. "No open controversy, no swearing, no jokes, my mother never uttered a wrong word" – in this icy atmosphere the children grew up: "Politeness only remained, I did not love." Meckel's patient but relentless portrait of his mother – a counterpart to his Suchbild über den Vater (1980) – reveals not only personal tragedy but the social background behind these "unlived lives".