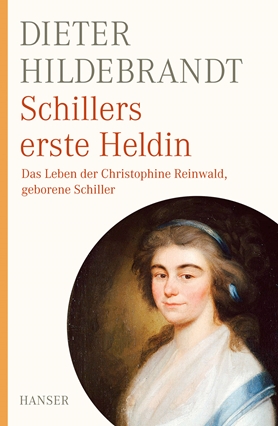 Schiller's First Heroine
We admire Christophine Reinwald for being a woman in charge of her own destiny. She was closer to her brother than almost anyone else, and it was to him she looked for inspiration when she decided it was time to take charge of her own life.

Dieter Hildebrandt brings a remarkable woman back to life: Christophine Reinwald, neé Schiller (1757–1847). Friedrich Schiller always said his elder sister was his first ever heroine, as she was the only one who gave him any sense of security and love within his authoritarian family. Her long life – she was nearly 90 when she died – can be divided into three phases. Her youth was spent caring for her three younger siblings. Then, at age 28, there was the passionless marriage of convenience to Reinwald, a librarian from Meiningen. Thirty years later, as a widow, she finally learns what her brother succeeded in discovering overnight: the freedom of being master of her own destiny. She travels, paints, makes many friends and entertains Schiller's devotees. Dieter Hildebrandt presents us with the portrait of a woman we would normally expect to find in the present day rather than in the 18th or 19th century: living on her own but far from lonely, unconventional and exceptionally imaginative when it comes to leading her life according to her own vision.