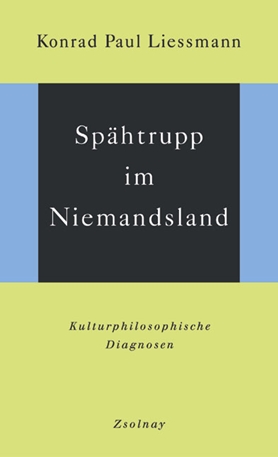 Reconaissance in No Man's Land
What does the term education signify today? Konrad Paul Liessmann, philosopher, journalist and one of Austria's most influential intellectuals, advocates a demanding definition in contrast to the simplifactions of economy and politics.

Education today is often used as a means of securing "location advantage" and as a synonym for investments in "human capital". Konrad Paul Liessmann strongly opposes such a reduced definition. Discussing education, he says, makes sense only in the context of a given cultural framework. Culture, on the other hand, means that the ability to perceive things from an aesthetic point of view is considered equal to abstract thinking – and to insist on this equality is not old-fashioned but necessary if we are to rescue the achievements of civilization from sacrifice on the altar of economic interests.

Liessmann's latest essays make this diagnosis from everyday observations: the inflationary babble about culture, the erosion of the family, the dreadful youth cult. But they also direct attention to a new idea of what aesthetic education could be: the ability to move confidently in very different spheres and still remain recognizable as an individual.