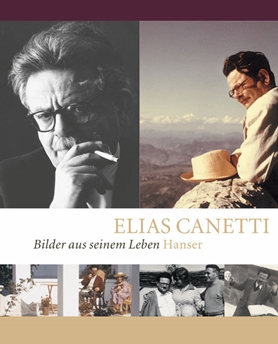 Pictures from his Life
Pictures of the proud business house at the Lower Danube and of the synagogue tucked-away in a Manchester side street, family portraits from the turn of the century, snapshots of sculptor and painter friends, photographs of the women he loved, newspaper photos of readings, exhibitions and the Nobel Prize award ceremony, pictures of reunions with colleagues from Max Frisch to Uwe Johnson and Erich Fried to Friederike Mayröcker, postcards scribbled on long journeys – Elias Canetti's estate includes images from almost all periods of his eventful life.

Such is the material this book draws upon, augmented with pictures of people, artworks and locations that were important to Canetti. With many photographs collected for the first time, the book pinpoints relationships between intellectuals and artists, between Vienna, Zurich, Frankfurt, Prague, Berlin, Paris and London, between England, France, Greece and Morocco – and portrays one of the major figures of the 20th century.
Foreign Sales
Spain (Círculo de Lectores)