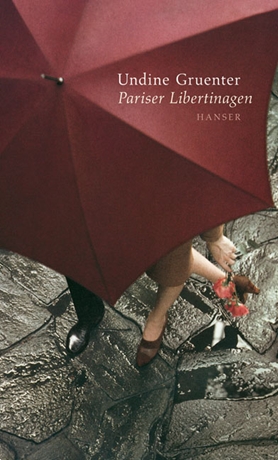 Parisian Libertinages
A wonderful confession of love to the city in which Undine Gruenter lived for many years. This is a portrait of Paris, its people and streets in a language "that sings of its sensual enchantments" (Heinrich Detering, Frankfurter Allgemeine Zeitung)

A writer takes her first steps in Paris, makes her first acquaintances and explores the cafés and streets. SUMMER GUESTS IN TROUVILLE, Gruenter's stories of a French seaside town, was one of the biggest literary discoveries of recent years. Now we can finally read her stories from Paris, which she knows like few others. She follows the people who live in Paris everywhere, into little restaurants and cafés, and into the metro and hotel rooms. She observes their erotic involvements, their break-ups and when they make up again. She describes a bohemian milieu where everybody dreams of a future as a great writer or artist.

Undine Gruenter tells her evocative stories in a prose which is both lyrical and attentive to details. She presents an era which is slowly disappearing, even in Paris.