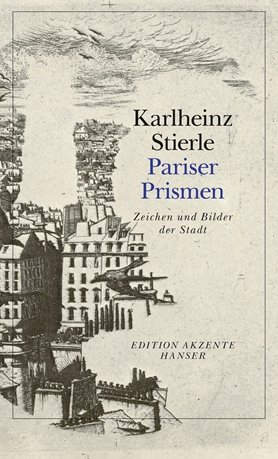 Paris Through a Prism
Very few cities have spawned a mythology that can compare to Paris. Paris is the jewel in the crown …

Karlheinz Stierle is renowned as one of the foremost connoisseurs of Parisian literature. In his new book, he bridges the gap between medieval Paris and its modern counterpart. Taking an entirely novel approach, he focuses on lesser known gems such as the genesis of the city-novel in the Paris of the July monarchy, the phantasmagorical aspects of the vast metropolis, and the representation of Paris in the work of Georges Perec. Stierle delves into the myth that is Paris in depth and detail, opening up new dimensions by implicating the visual arts. From the impressionist painters – a crucial source of inspi-ration for Emile Zola – to Giacometti's iconic »Paris Sans Fin« (Paris forever); from Honoré Daumier's caricatures all the way to Sempé's cartoons, he gives us the key to unlock the myriad symbols and images of the city. These symbols and images have one message in common: Paris was, is and always will be entirely unique.