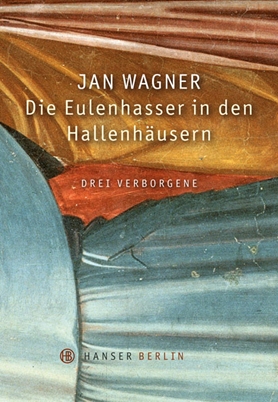 Owl-Haters in Half-timbered Barns
A year in Rome; it's hardly surprising that such an acutely sensitive and perceptive poet as Jan Wagner approaches this delightful new challenge with anything less than his habitual sophistication – electing to transform the burden of tradition into a source of personal inspiration, showing himself for the fanciful player and literary acrobat he is.
Wagner has come up with a threefold alter ego, a trio of profligate poets – Philip Miller, Theodor Vischhaupt and Anton Brant – who effortlessly pen elegies in his name, by turns allowing themselves to be laced into the corset of anagrammatic verse or wallowing in the earthy language of the farmer with sensuous relish. Wagner himself functions as their publisher, introducing his protégées with bespoke potted biographies and supplementing their work with a comprehensive commentary including references and suggestions for further reading. The result is a glorious game featuring the discovery of three poets whose work should not be lightly cast aside.