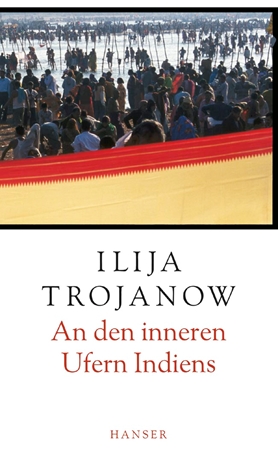 On the River Banks of India
The River Ganges, called Ganga by the Indians, has a thousand names. Hindu priests regard it as a sin simply to call it a river. It is the source of the world, its water holy and healing and still sold to Hindus all over the world.

Ilija Trojanow has travelled the Ganges, from the source, where it breaks free from the eternal ice, to the great cities, by boat, by bus, on overcrowded trains. He visited the great Hindu festivals and talked to those who warn of ecological disasters resulting from gigantic dams. He observed Sadhus who stand on one leg for years, and participated in the ritual cremations which to this day are celebrated along the banks of the »waters of silence«. His colourful report describes a country between ancient traditions and vague modernity and the holy river that crosses it for hundreds of miles.
---
Foreign Sales
Bulgaria (Ciela Soft), France (Libella), Poland (Twoj Styl), Russia (Logos), UK (Haus Publishing)