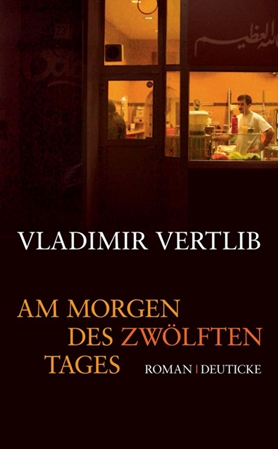 On the Morning of the Twelfth Day
Astrid Heisenberg and her grandfather, in very different ways, both have a close relationship with the Orient. Astrid has a weakness for Middle Eastern men. But Khaled, the Iraqi father of her 19-year-old daughter, made himself scarce before the child was even born and her current affair, too, is heading towards certain disaster. By way of diversion, Astrid begins transcribing her grandfather's memoirs. Sebastian Heisenberg was a well-known German Orientalist. During the Second World War he worked for the German Reich's Ministry of Propaganda and the German intelligence organisation, the Abwehr. He wrote a book in which he propounded a "Fascist vision for the Muslim world".

In his new novel, Vladimir Vertlib turns his attention to the big issues of our time. With great wit and verve, he tells of the contrasts between East and West; of the apparently insurmountable barriers between the religions; and of what actually serves to unite people across the generations.