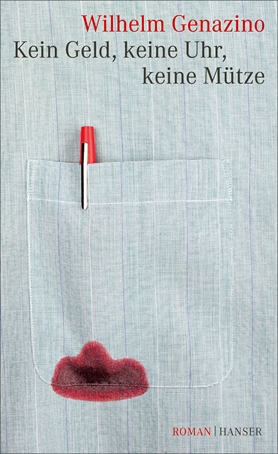 No Money, No Watch, No Cap
The business of love and marriage is complicated. When we take stock, the results are often unsatisfying. Should we just try it more often? Or at the same time? Or is it better to reflect on our own mothers? In his new novel, Wilhelm Genazino provides answers to some crucial questions.

At a street party, you might not only bump into strollers, leaflet-pushers, armed police, children and groomed mothers, but, with a little luck, your ex-wife too. You greet each other cheerfully, as if your marriage had been a ball, and her kiss signals that she's in no mood for complicating erotic matters: the past can also be approached hands-on.

Wilhelm Genazino tells the story of a philosophical protagonist whose assurance vanishes whenever he thinks too hard: such as, in every "wife", there's a potential "ex-wife"? The mere addition of two letters and it's done. Should every ex-husband put this to the test? Here, an opportunity arises.