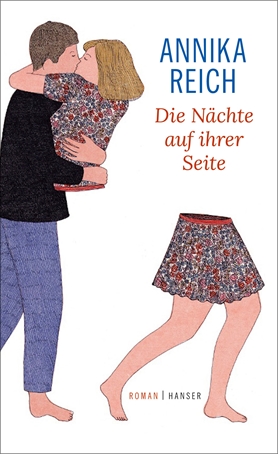 Nights by her Side
Of course love is all you need. But while Ada loses herself in her own universe she is overtaken by a world divided into East and West, war and peace, order and chaos.

Watching couples walking through the courtyard of her apartment building on their way to therapy sessions, Ada wonders what it is that binds them together. Her ex-husband Farid embarked on a new life long ago and now she takes home random men, worries about her career as a camera operator and secretly blames her overly pragmatic daughter for everything. But then Ada's sister-in-law Sira decides to visit her family in Cairo before
starting university and inadvertently gets caught up in the Arab uprising. She returns to Berlin a different woman; her former life has become alien to her, and Ada is left to pick up the pieces.

Annika Reich's protagonists are two headstrong women determined to live life to the full until they find themselves coerced into taking part in world history.
---
Foreign Sales
Egypt (Al Kotob Khan)