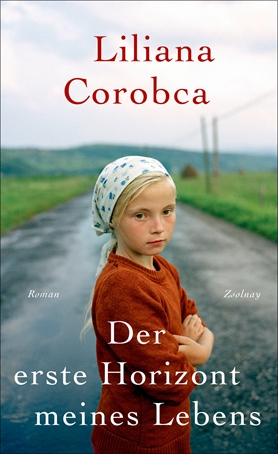 My Life's First Horizon
Liliana Corobca tells the story of a girl in a Moldavian village whose parents are forced to go abroad to earn a living. An impressive new literary voice.

Cristina takes care of everything: the household chores, the cooking and cleaning, feeding the pigs, the chickens and the dogs. If need be she'll even fight with the boys to defend her brothers Dan and Marcel. All this at the grand old age of twelve. Cristina is forced to play the roles of both parents while her mother is away in Italy looking after someone else's children and her father is off working in Siberia. But Cristina is in love with her cousin Lucian and spends her days dreaming of their first kiss and a better future. »The pain of waiting is like a small animal, neither wild nor tame, sometimes well-behaved and docile, then again feral and merciless.«

With colourful imagery and pulling no punches, Liliana Corobca describes the harsh reality of Cristina's life, granting a dignified voice to the children left behind on Europe's last horizon—thrown on the mercy of relatives or having to fend for themselves.
Foreign Sales
Slovenia (Modrijan)