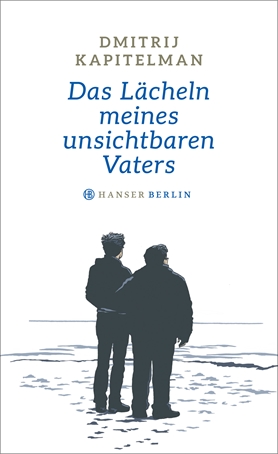 My Invisible Father`s Smile
Can a shop specialising in Russian products be a home in Leipzig? This is where Leonid Kapitelman spends his days until his son wants to know where his often-grouchy father – who can just as suddenly turn on the charm – actually comes from. And so they set off on a journey to his home country.

Before Dmitrij Kapitelman came up with the idea of travelling to Israel with his father, the only joint trip they took was to the local supermarket. That was back in the 1990s, when a home for asylum seekers in Saxony went up in flames and you could still tell a Nazi by his skinhead. In the meantime, his father has taken to selling pelmeni and Krim sparkling wine – but feels no more at home than he did before in the Ukraine. Here is a man whose heart is full to bursting but who claims not to believe in anything. Perhaps, thinks his son, he will find his home in the Holy Land? Or a new self-image in his Jewish identity? And what about the son's own identity? He's a 'quota refugee', half-Jewish with a Ukrainian passport, who has ended up in Berlin. Where does he actually belong? My Invisible Father's Smile is a passionate and insanely funny walk through a minefield of paradoxes – and a son's heart-stirring declaration of love for his father.
---
Foreign Sales
Ukraine (V. Books)