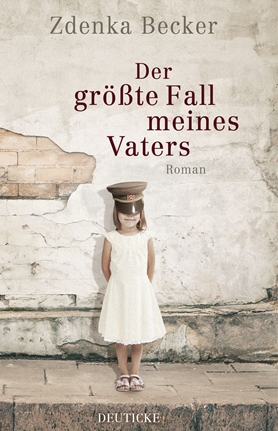 My Father's Toughest Case
Every Saturday she calls at her father's house, where he is wheelchair-bound and looked after by carers. He spends most of his time lost in memories of the past; remembering his wife – a journalist, fervent communist and raving beauty - and thinking back over a meteoric career that led an ordinary policeman to become Chief Constable of Western Slovakia. His most outstanding achievement was an especially challenging case that kick-started his career: he succeeded in bringing a particularly brutal murderess – who decapitated her own husband – to justice.

His daughter, in her early teens at the time, secretly read his files and came to the conclusion that being married to a woman who is unhappy and yearns to be with someone else is a surefire recipe for disaster. Why was her mother so rarely at home, and whose letters was she hiding behind the bathroom mirror?

Now, decades later, the father asks his daughter to write a book about his most celebrated case. Although at first she shies away from the idea, she finds herself increasingly caught up in the story – which is, after all, also her own.
---
Foreign Sales
Slovakia (Herial), Hungary (Veghelyzet)