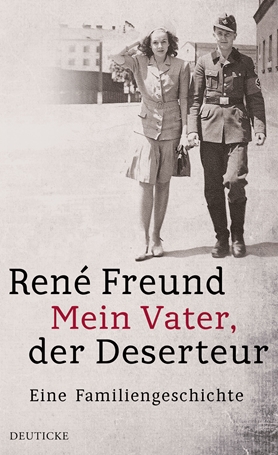 My Father, the Deserter
»I would have liked to ask my father so many questions…but who knows if I could ever have plucked up the courage.«

René Freund contemplates his father's wartime diary, grappling with issues most families prefer not to talk about and finding himself confronted by a vital question: is it possible to remain human in such murderous times?

Paris, August 1944 – the city is occupied by Hitler's Wehrmacht, but the days of German rule are numbered: the Allied troops are advancing from the North and the Resistance is progressively gaining ground. Eighteen-year-old Gerhard Freund is drafted into the Wehrmacht – and in mid-August 1944 his unit is sent to take part in the Battle for Paris. The young soldier experiences the futile brutality of the war at first hand – and promptly deserts. He is arrested by the Resistance, but American soldiers save him from execution in a back alley.

More than sixty years later, René Freund reads his prematurely deceased father's wartime diary, combs the archives, talks to witnesses and goes to Paris in search of a clearer picture of his father – and his own family history.