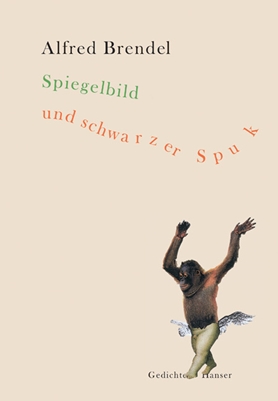 Mirror Images and Haunted Houses
The pianist as poet: Alfred Brendel's verse, both funny and grotesque, delightfully spans sense and nonsense.

The Coughers of Cologne have achieved immortality through Alfred Brendel's poetry. But the annual conference of Ambivalists Associated and the quarrel between the beardless and the bearded, too, made quite a stir, not to mention the Brezel family or the famous company Laughman and Wit. Alfred Brendel's poems cover topics that are rather unusual in the poetical realm, such as the biography of a pig, related in grunts, over the telephone. And, of course, Brendel also provides interesting glimpses into lesser-known chapters of musical history, exposing Beethoven as the murderer of Mozart, exploring all the ramifications of the day Brahms cut his finger, and providing recipes for boiled as well as smoked piano. By popular request, we present Alfred Brendel's collected poems – including many new ones – in a single volume, in time for his 72nd birthday.
---
Foreign Sales
Spain (Alfar), UK (Faber & Faber), France (Bourgois)