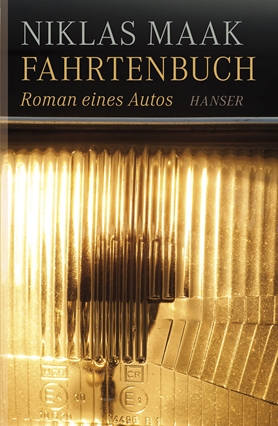 Logbook. The (Hi)story in a Car
The author tracks down the names on the registration certificate and is steered into a labyrinth of memories, stories and speculations. The car was driven by a doctor, an Italian immigrant, a student, a young Turkish man, and a bankrupt bank manager - none of these people ever met, the only thing they had in common was the car. The vehicle was driven through sultry French summers and the chilly "German autumn" of 1977, through North Frisia and as far south as Naples, acquiring many dents and scratches on the way. Scarred by accidents, whipped by blizzards, souped up and repainted, eventually it was dismembered and shipped to North Africa. And all along, each driver hoped the big Mercedes would change their lives for the better.

Niklas Maak paints a panoramic view of Germany past and present through the lives of ten drivers of a car. The drivers' stories are a reflection of 40 years of the Federal Republic: the story of a country, its dreams, traditions and murky depths. And they are also the story of the search for an identity that blurs along with the road in the rear-view mirror.